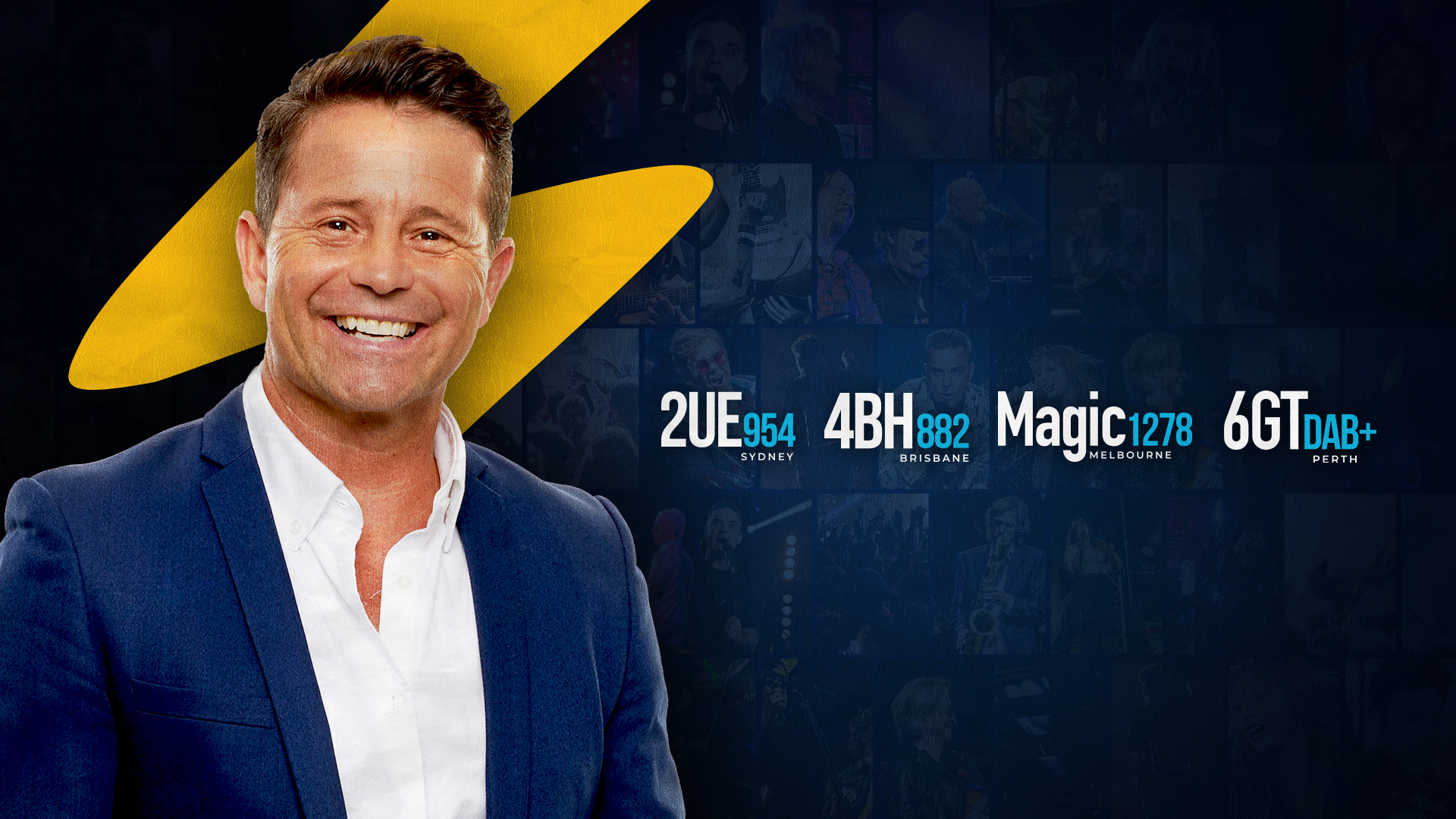 Radio legends 2UE, 4BH and Magic 1278 are back
Some of Australia's oldest radio station names are back on-air and now on RadioApp.
2UE in Sydney, 4BH in Brisbane and Magic 1278 in Melbourne are now back on the airwaves, along with their new sister station, 6GT in Perth.
Appealing to the young at heart, 2UE, 4BH, Magic 1278 and 6GT play the best of the 70s through to the 90s…Dire Straits, Daryl Braithwaite, Fleetwood Mac, Cold Chisel and more.
You can hear Stevie Jacobs on-air for breakfast 6am to midday weekdays (pictured), and Livinia Nixon, on-air on weekends, 6am to midday.
2UE first went to air in 1925.. and is now back for the era of digital and streaming radio.
You can listen to 2UE, 4BH, Magic 1278 and 6GT on RadioApp now, via:
The RadioApp smartphone app for iPhones and Android phones
Your Google enabled smart speaker or display
Your Alexa enabled smart speaker or display
BACK