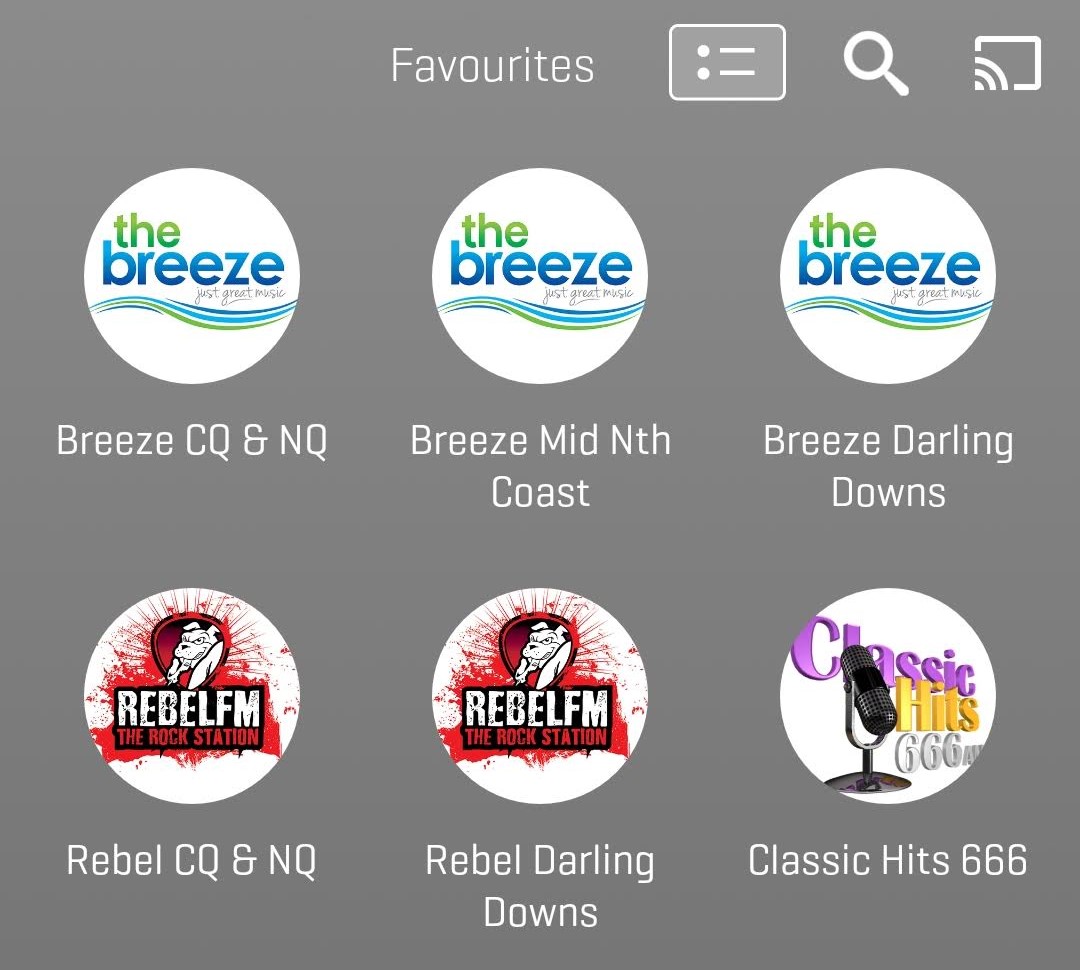 New Aussie radio stations just added to RadioApp
We have just added a new bunch of Australian radio stations to RadioApp.  You can now stream and listen to these stations:
Breeze Central & North Queensland. The Breeze CQ & NQ is on-air in places such as Biloela, Cooktown, Monto, Richmond, Taroom, Theodore and Weipa.
Rebel FM Central and North Queensland. Rebel CQ & NQ is on-air in places such as Taroom, Alpha, Biloela, the Bundaberg region, Childers, Gin Gin, Monto, Moura, Theodore, Aurukun, Century Mine, Collinsville, Cooktown, Hopevale, Julia Creek, Karumba, Kowanyama, Mornington Island, Normanton, Pormpuraaw, Richmond and Weipa.
Breeze Darling Downs and Border. On-air in Chinchilla, Goondiwindi, Miles, Stanthorpe, Bourke and Tenterfield.
Rebel Darling Downs and Border. On-air in Dirranbandi, Goondiwindi, Stanthorpe, Chinchilla, Miles, Bourke, Tenterfield and Wilcannia.
Breeze Mid North Coast. On-air in Gloucester, NSW.
Classic Hits 666. On-air in Carnarvon, WA.
We also have an extra present for Kinderling Kids, triple j and Double J listeners.  We now offer these stations as they are meant to sound in your local timezone.  Up until now if you listened to any of these three stations via RadioApp, you could only stream them based on what was going to air in Sydney & Melbourne time.  We now give you these three stations as they should sound in your timezone.
These add to some other stations joining RadioApp in the last few months:
2BS in Bathurst is now 2BS FM on 95.1 FM
You can listen to all of these stations now on RadioApp on your smartphone, Sonos or Alexa enabled speaker, Apple CarPlay and Android Auto.
BACK