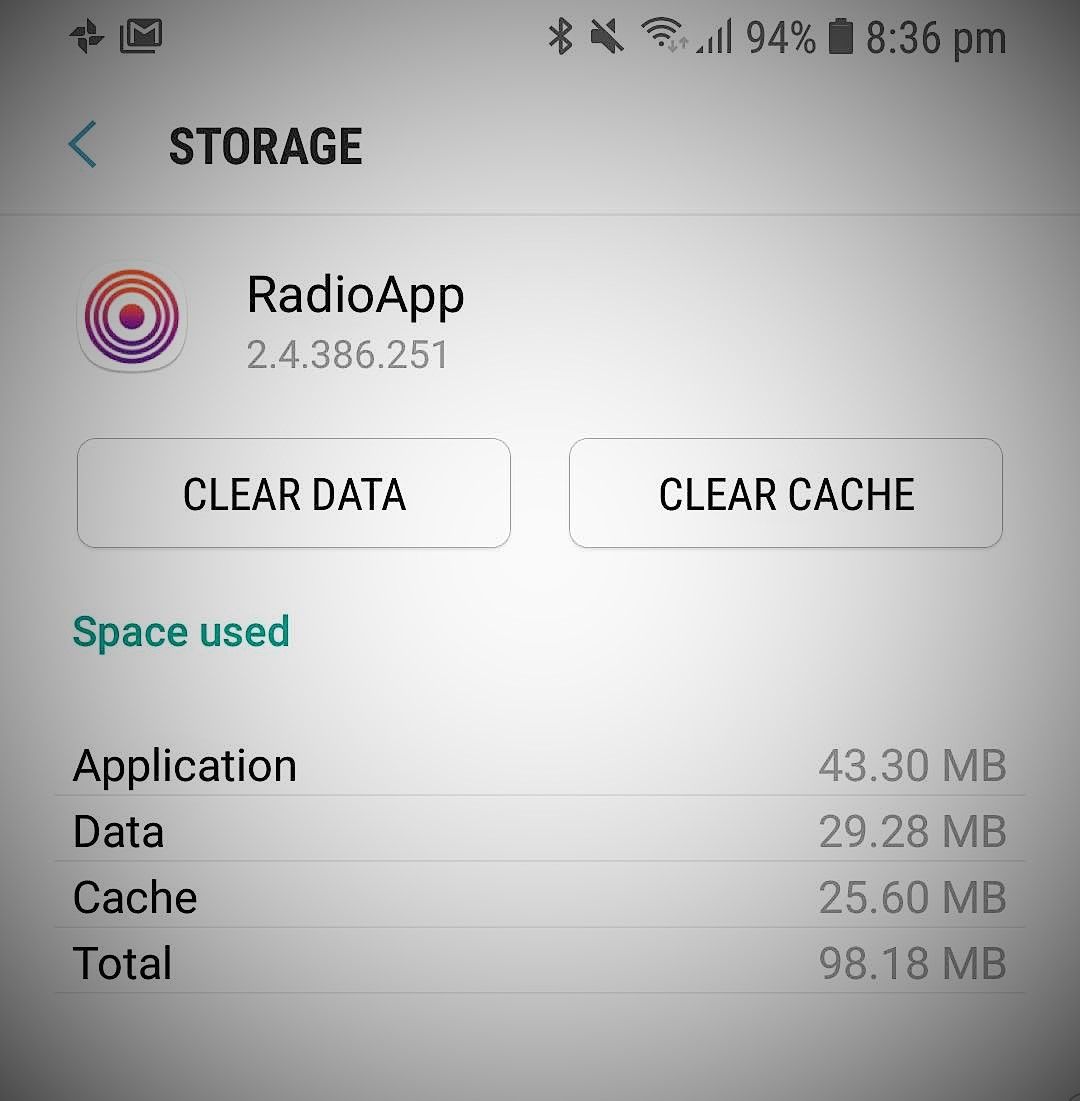 Have an issue with RadioApp on your Android phone? Here is your fix.
Some Android users who have used RadioApp before are finding that some of the recent updates are not working as planned.  This has only affected a small number of Android users who have been using the app for some time.  An error message appearing when the app starts tells some users there is an issue with their internet connection, when in fact the phone is connected to the internet and working well.
To fix this is issue is easy:
Open the 'Settings' app on your phone
Within the 'Settings' app, press 'Apps'
Scroll down the list to 'RadioApp' and press that.
Press 'Storage'.
Press 'Clear Data' and 'Clear Cache'.
This will get you back up and running!
The steps above are based on a Samsung Galaxy phone and may be slightly different for you if you have a different Android phone.  Regardless, these steps will work for you.
For more troubleshooting, check out our FAQ page.
If you have any other issues with RadioApp, the easiest way to get in touch is here.
BACK